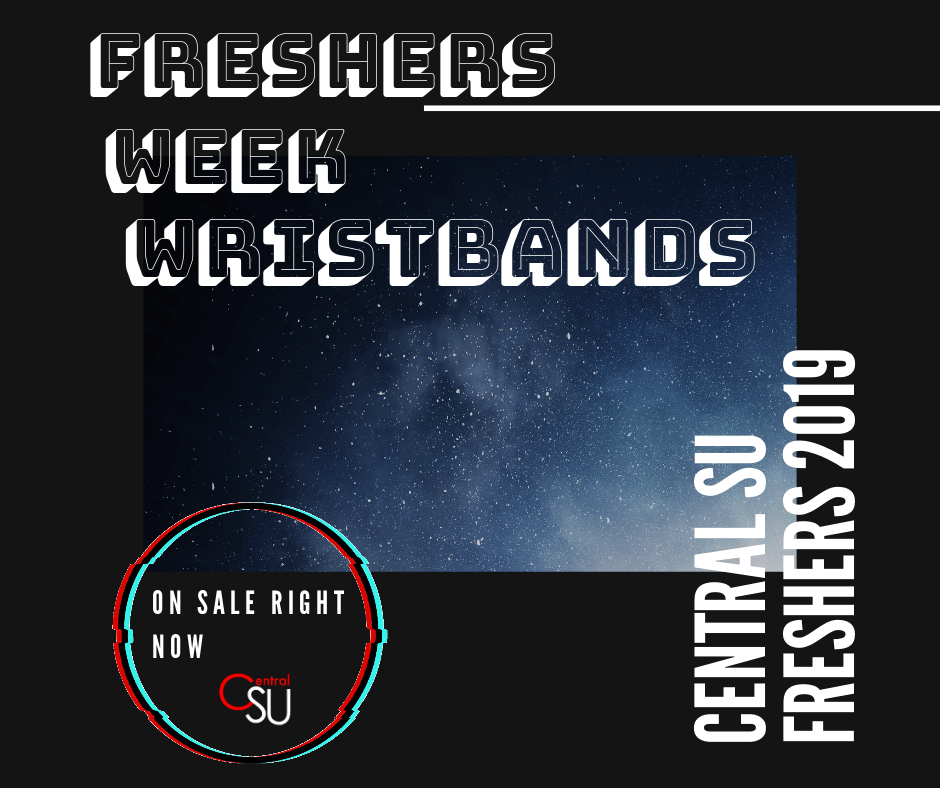 Freshers Wristbands
​
Central student Union and our partner Domino's, have teamed up to bring a full week of top Freshers headline events, and you can be part of every night by buying a Freshers 2019 Wristband! This wristband will get you free entry to day time and evening events plus some special Central SU Freshers Week events including the Silent Disco, Club night at Bar Rumba, Fancy dress at the bar and Pub Crawl.
​
It's important to note that all club nights is an over 18s venue, and you will not be allowed in if you cannot prove your age. For students who don't want to attend the club nights, we also have evening events that are which will allow entry to the games night , Big Fat Freshers Pub Quiz and various day time events. You can find more information about freshers events on our Freshers line up page
​
​
Order Your Wristband

Freshers Week wristband and package collection points during Freshers Week:

- Monday 30th- 3rd October - 9am-5pm @ Atrium
- Friday 4th October - 9am-5pm @ Dench Studio
- Mon 7th - Fri 11th October - 9am-5pm @ Atrium
Swag Sale!
​
We will be selling merchandise from Monday 30th - 11th October in the Atrium from 9-5pm: If you have not bought a package on Eventbrite they will be selling at the original price.
​
Hoodies £20
Jumpers £15
T-Shirts £8
Water bottles £3